Solar Energy
How Solar Energy helped farmers in march to Mumbai
Around 35,000 Farmers' long march to Mumbai last week has forced the Government to concede to the demands of the farmers. The march from Nashik to Mumbai covered 180 Kms and spanned over five days. They had packed food and water for the long march. Mobile phones which have become a indispensable part of our life had to be charged at regular intervals. The farmers used solar mobile charges to charge their phones. The solar mobile charger has small solar panel of 3 W which is of 100 Sq. Cm in size and weigh a few grams. The farmers throughout their five day march, have immensely benefited from the solar mobile charger.
While the ground mounted and roof top solar power plants have grown significantly ever since the National Solar Mission was launched in 2010, the rural India too have contributed significantly in terms of usage through various small solar energy powered appliances. Solar mobile chargers, Solar lanterns, Solar home lighting, solar dc fans, solar street lights and solar pumps were a few appliances that were widely used in the rural areas. Solar DC micro grid, where electricity can be purchased just like a prepaid mobile recharge is gaining huge popularity. Off late, DC powered appliances which can be directly powered through solar power is becoming hugely popular as well.
Earlier these appliances are promoted hugely through government subsidies. However, now it is heartening to see these products achieving commercial success without any subsidies. Moreover, use of solar lanterns have replaced the age old practice of using fossil fuels such as kerosene. It not only helps to control pollution, but also prevents rural people from getting sick due to exposure to kerosene.
Some of the popular solar products in rural areas are listed below.
Solar Lanterns
Solar Lanterns are small lights that are charges through solar panels. The energy is stored in batteries and and can be used whenever needed. Some solar lanterns come with inbuilt options such as mobile chargers, FM radio.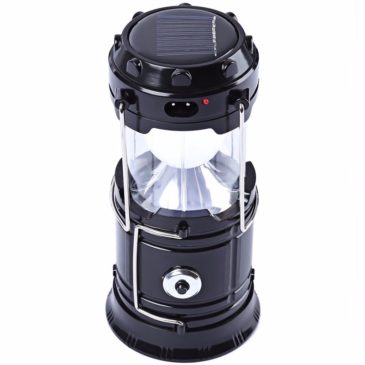 Solar Mobile Chargers
These are small appliances that can be carried along. These chargers are very light weight and can be carried while traveling.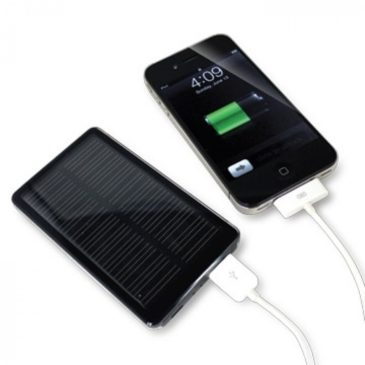 Solar DC Fans
DC fans are charged directly through solar panels. The energy is stored in batteries and and can be used whenever needed.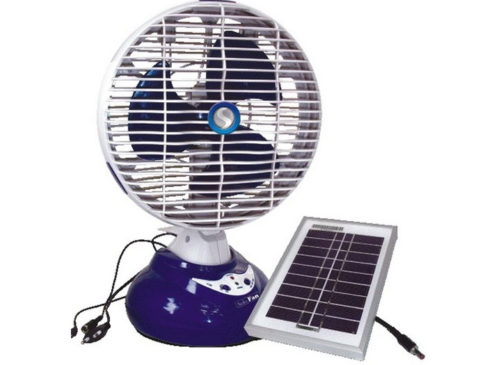 Solar Home Lighting
The solar home lighting system is used to power lights, fans, mobile chargers. The unit comprises of a solar panel along with a few lights and fans.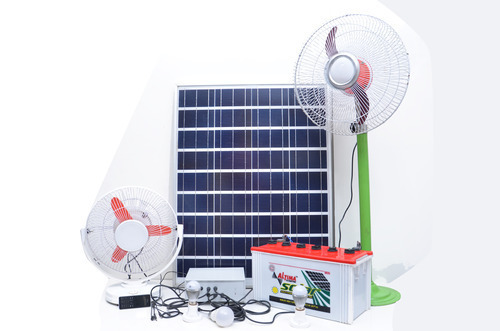 Solar Street Lights
Solar street lights have solar panel, LED light, battery and a charge controller. These can be mounted on a post or wall. These lights gets switched on in the night time automatically and gets switched off automatically once the sun dawns. This is an automatic system.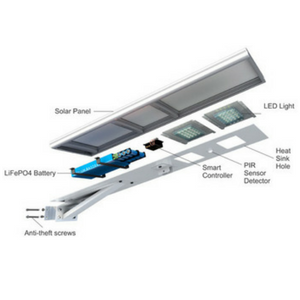 Solar Pumps
Solar pumps are widely used in agriculture. The solar pumps get their power from the solar panels and can be utilised directly to run the pump. Alternatively, these pump have an option to run from the grid power.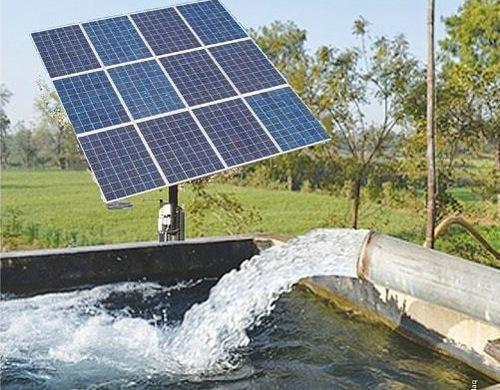 Solar Micro Grid
Solar micro grids are small solar power plants which distributes solar power to rural households. The power can be purchased on a prepaid basis. In some cases, the individual households have smart meters.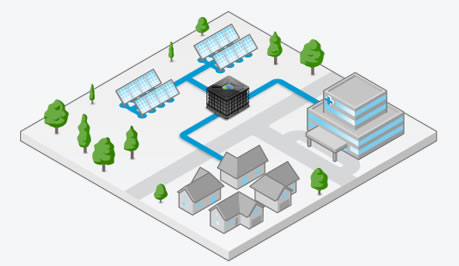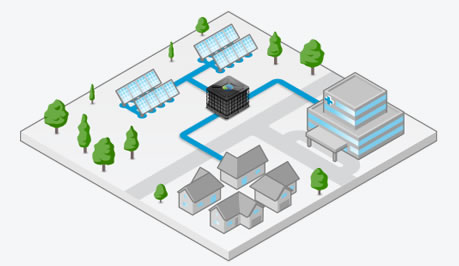 Solar DC System
Solar DC systems comes with DC electronic appliances such as DC TV, DC Lights, DC fans which can be powered directly from the solar power. The use of inverter which converts DC to AC is avoided here.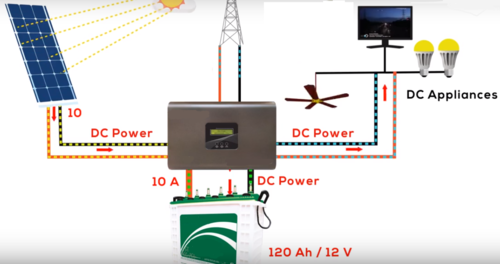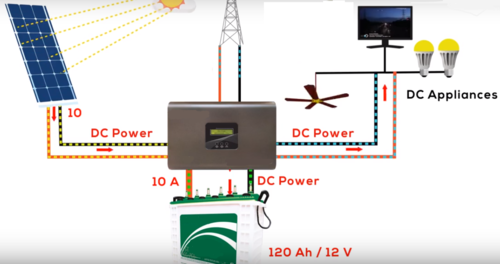 With the rural population accounting for close to 70% of the total Indian population, the rural solar industry is all set to grow exponentially. The use of solar lantern by the farmers in their march to Mumbai is just another example of how solar products have penetrated deep into the rural India.